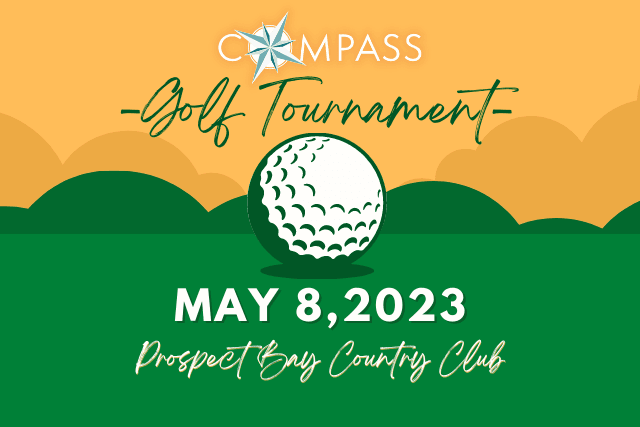 GRASONVILLE — Compass will host its Annual Golf Tournament on Monday, May 8th at Prospect Bay Country Club, 311 Prospect Bay Dr. W, Grasonville.
Proceeds from the tournament enables Compass to provide the following for residents of Caroline, Kent and Queen Anne's counties:
Compassionate and professional hospice care and supportive care in their homes, nursing homes, assisted living facilities or at The Barnette Center in Centreville.
Supportive care, which offers guidance toward living well and as fully as possible at any stage of a serious, chronic, or terminal illness.
Grief support through individual counseling, support groups and school-based grief counseling and grief support groups (K-12th grade). As well as youth grief support camps like Camp New Dawn and Camp Reflection.
The Golf Committee members include: Josh Bullock, Brian Guerieri, Billy Willis and Bruce Cohee.The registration fee is $150 per golfer and $600 per team. Registration includes practice range, golf cart, luncheon, and awards. Foursomes and individual golfers are welcome.
Tournament participants will also enjoy a variety of competitions and games in addition to the 18-holes of play. On the morning of the event registration will begin at 7:30 am with a shotgun start at 9:00 am. Breakfast and other refreshments will be available on the course throughout the day. After play, the golfers are invited back to the club house for lunch and an awards ceremony.
Click here to register for this event or learn about sponsorship opportunities. If you have more information about the event or sponsorship opportunities, please contact Shelly Baird, 443-262-4106 or sbaird@compassregionalhospice.org.