Compass is a national partner of "We Honor Veterans," a campaign developed by the National Hospice and Palliative Care Organization in collaboration with the Department of Veterans Affairs.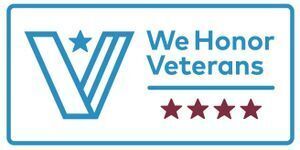 WHAT DOES THE VETERAN PROGRAM LOOK LIKE?
Through our participation in this program we educate our staff and volunteers regarding issues specific to veterans facing life-limiting illnesses. By recognizing the unique needs of dying veterans, we can learn how to guide them and their families toward a more peaceful ending. We provide additional information and tools surrounding veteran end-of-life experiences, the benefits available to them, and recognize their dedication to their country. We also host and participate in veteran-centric events and workshops like Veteran's Café, Veterans Day Flag Raising, and Wreaths Across America. 

Compass was awarded the We Honor Veterans 'Partner Level Four' distinction. In order to achieve this distinction a hospice center must provide veteran-centric education for staff and volunteers, build organizational capacity to provide quality care for veterans, and develop and have strong relationships with VA medical centers and other veteran organizations.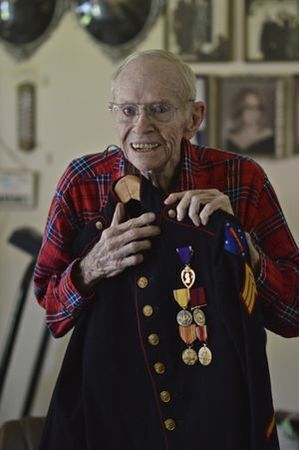 WHAT IS THE RECOGNITION CEREMONY?
Compass honors all hospice patients who have served in the military with a special ceremony. Each honoree is presented with a pin, framed certificate, tabletop flag, and a patriotic lap quilt made by volunteers. The pinning ceremony includes veteran-to-veteran pinning, along with a team of a social worker, nurse, minister, volunteer manager, and the family. 

For veterans admitted to the hospice center, an American flag and the flag of the veteran's branch of the service are posted on either side of the door to the patient's room.