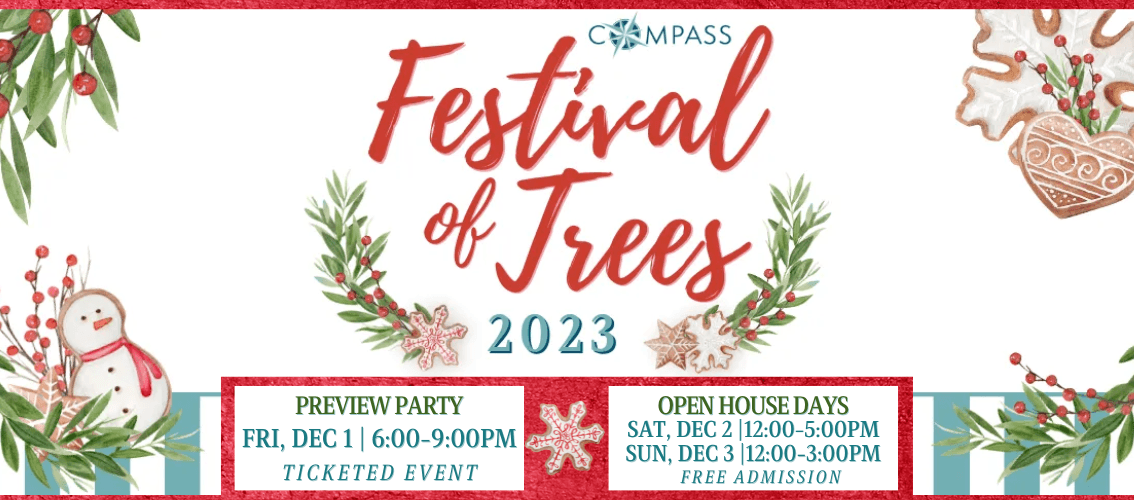 We hope you'll join us at our Festival of Trees to help benefit hospice, grief support services, and supportive care throughout Caroline, Kent, & Queen Anne's counties.
If you would like to become a sponsor, tree sponsor, or purchase tickets to the Preview Party, please contact Shelly Baird at   443-262-4106 or sbaird@compassregionalhospice.org. Thank you!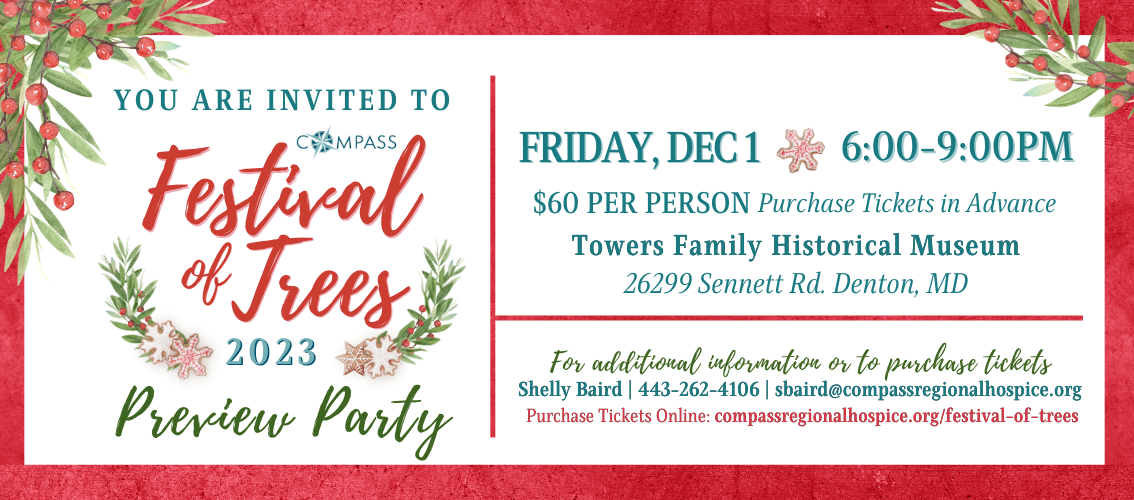 Step into a winter wonderland of beautifully decorated trees, each one a unique masterpiece waiting for a new home. You'll have the opportunity to bid on your favorite tree and bring the holiday spirit home with you. Admission is free. Trees will be available for viewing from 12 to 5 pm on Saturday, December 2nd. Continuing Sunday, December 3rd from 12:00-3:00 pm. Sunday, and bidding concludes at 4:00 pm.
The event will kick off with the Preview Party, a ticketed event, on December 1st from 6:00-9:00pm, which includes beer, wine, and heavy hors d'oeurves. Guests will have first access to the tree bidding opportunities and enjoy a festive evening to start off this holiday season.