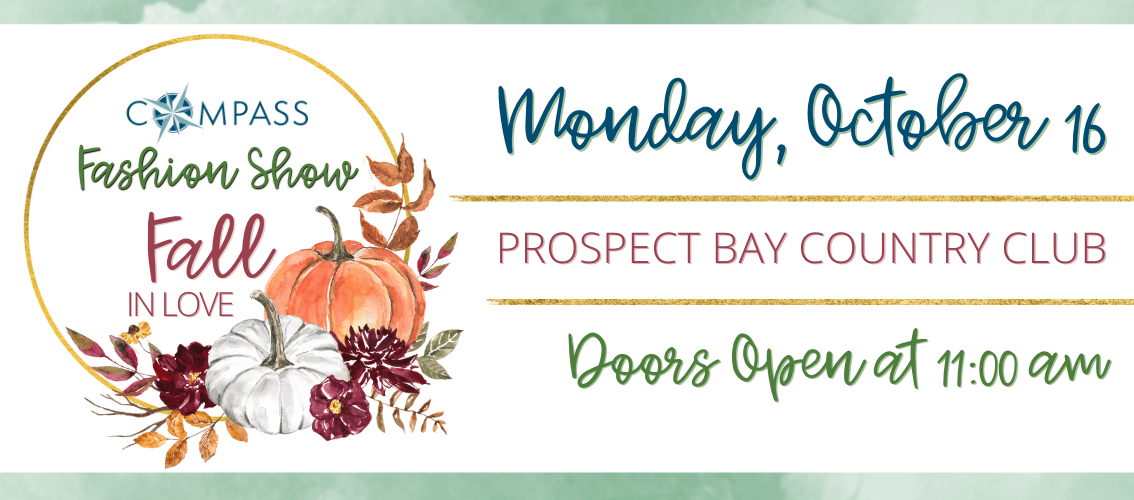 We hope you'll join us at our Fashion Show to help benefit hospice, grief support services, and supportive care throughout Caroline, Kent, & Queen Anne's counties.
If you would like to purchase tickets, please contact Shelly Baird at   443-262-4106 or sbaird@compassregionalhospice.org. Thank you!
The event will be held at Prospect Bay Country Club on Monday, October 16th starting at 11 am and includes a seated lunch, a cash bar, upscale boutique, silent and live auctions.
Join us for a fun afternoon of fashion, food, and friends all while supporting a great cause! Tickets are $60 each. If you have any questions please contact Shelly Baird at sbaird@compassregionalhospice.org or 443-262-4106.